We do Compliance, but better
We do Compliance, but better
We focus on the people who need compliance training and those who support them
Compliance training apps. Why choose boring?
Designed to be user-friendly and accessible on both desktop and mobile devices, our apps utilise game elements that keep learners interested and motivated. Our apps provide immediate feedback, allowing learners to identify areas for improvement and track their progress. Concepts are broken down into manageable pieces, making it easier to understand and retain information. With our training apps, you can ensure that your team members are engaged, motivated, and retaining the necessary compliance knowledge to keep your organisation running smoothly.
Nudges – Adaptive tool for learning
We use spaced repetition to tailor training to each user's strengths and weaknesses, so they get the most out of it. Plus, our reporting system makes it easy to see where improvements can be made – whether it's with specific people or the firm's processes. And the best part? It's flexible and convenient, with notifications timed just right for each user. Changes to the course can be made on the fly even when live.
Analytics. If you don't measure, you can't improve
Gain insights, and identify patterns, trends and anomalies with our analysis products. Track the effectiveness and identify areas for improvement

No LMS? Our compliance training solution includes our 'Insights' platform, a cloud-based Learning Management System (LMS) that offers a central hub to manage and report on your entire training lifecycle. With our integrated approach, you don't have to worry about selecting a separate LMS provider or bespoke training courses from different vendors. Our platform eliminates the the manual efforts of tracking employee progress and course completions, saving your valuable time and resources. Experience a seamless and hassle-free compliance training solution with our all-in-one 'Insights' platform.
Customer Care. In the age of chatbots, we offer the human touch
We truly believe that the personal human touch is key to providing exceptional customer service, even in the era of chatbots and AI. By prioritising human interaction, we build stronger relationships with our customers, address complex issues with empathy and understanding, and create a memorable experience for every valued customer.
Bespoke. Take it to the next level
Our experienced course development team can handle any project, whether it's tweaking off-the-shelf courses or creating bespoke e-learning apps from scratch. Want gamification to make training fun? No problem. Need deep analytics to track learner behaviour? We've got you covered. Plus, we offer translation and localisation services, content production, and more. Whatever your training needs, we've got years of experience to make it happen.

The Compliance Collective. Join the conversation
Our dynamic group meets weekly to discuss relevant topics for compliance teams, providing support for law firms everywhere. Connect with others in similar positions, and share knowledge and experiences to better handle compliance responsibilities.
In addition to our weekly discussions, our regular unconferences provide a collaborative and engaging platform for compliance professionals to share ideas and learn from one another.
We have exciting plans to extend our community support to other industries.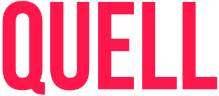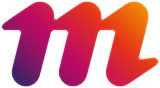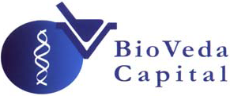 Better Compliance = Happy Customers
We have had a very positive experience with E3CT. The training material is some of the most relevant that I have seen, making it a lot easier to encourage employees to engage and think positively about compliance culture. Evie has been very responsive whenever we have had queries and it is a pleasure speaking with her. The portal makes tracking and chasing employee progress much easier than traditional methods, and the game like style of training is fun and engaging; we've had quite a bit of competitiveness in the firm with the high scores dashboard! I recommend E3 to any compliance officers wanting a modern and fun training experience
Easy to use training and great support provided by our relationship manager. Since we formalized our training plan with the help of our relationship manager, training completion is almost at 100%. If you are a regulated business, highly recommend using E3
Evie goes out of her way to give a professional, timely and friendly service, thank you Evie!  Although we're only one course in, which ends tomorrow,  the firm uptake for this is currently at 83% which I would class as a success

We chose E3 because we liked the interface of the training, gamified – enjoy how it looks. Ability to tailor the question banks and make the courses more applicable to Selina finance […]
Great customer service, Evie has always been very swift with her responses when I request further information or assistance. E3 as a Compliance training platform has also been very useful and easy to use/navigate
We have worked with E3 since 2017 as one of their early customers and moving to them has radically improved our compliance training. We have trained a large number of staff in a wide range of topics including both off the shelf and bespoke courses.
We have found that E3 are very easy to work with, with nothing being too much trouble and their collaborative approach gives us confidence that the training will ensure that our team understands the firm's compliance policies and procedures.