Dedicated to providing exceptional support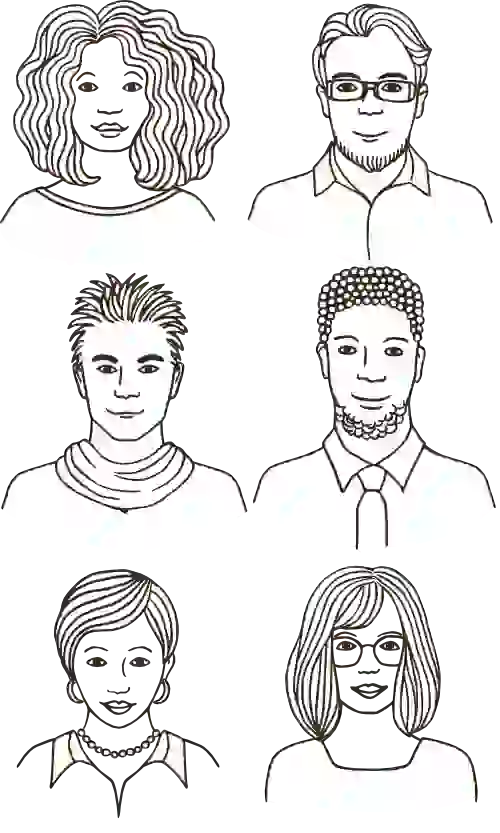 Our customer service team takes the time to understand the unique needs and preferences of each individual customer
At E3, we are dedicated to providing exceptional support and services to our clients by prioritising human interaction. We believe that building stronger relationships with our customers, addressing complex issues with empathy and understanding, and creating a memorable experience for every valued customer are essential to achieving their training objectives with ease and confidence.
Our team is flexible, adaptable and committed to providing tailored solutions that meet our clients' specific requirements. We hold regular meetings with clients to ensure that we are aligned with their goals and to address any concerns or challenges that may arise during the training program. Our team is always available to provide direct communication channels, avoiding chatbots and automated messages to offer a more personalised experience.
We're constantly striving to improve our services and ensure that our clients are receiving the best possible training experience. Our team proactively identifies and resolves issues with question banks and course materials to support our clients' training goals.
One of the most significant advantages of our approach is that we build strong relationships with our customers. Our customer service team takes the time to understand the unique needs and preferences of each individual customer. By building rapport and showing empathy, we create a connection that can be difficult to replicate with automated responses.
Prioritising the human touch
Furthermore, by prioritising the human touch, we create a memorable experience for every customer. Our team takes the time to listen to customers and understand their needs, providing a personalised experience that leaves a lasting impression. This level of care and attention is something that customers are sure to remember and appreciate, building long-term loyalty and advocacy for our brand.
While technology has certainly made it easier to automate customer service processes, it has also led to a loss of personalisation and human connection. Chatbots and AI may provide quick answers, but they lack the emotional intelligence of a real person. Our customer success team can pick up on the emotional cues and respond appropriately, providing a level of understanding that goes beyond the surface level of a transactional interaction.
In addition, our approach enables us to handle complex and nuanced issues that require more attention and expertise. With our team of experienced and skilled customer service representatives, we can provide practical advice, troubleshoot issues, and offer tailored solutions to meet the unique needs of each customer.
We're here to help you achieve your compliance objectives with ease and confidence.
Ultimately, this approach is what sets us apart from other companies. we believe that providing the personal human touch is essential to providing exceptional customer service, even in the era of chatbots and AI. While technology has improved the speed and efficiency of customer support, it can never replace the warmth and empathy of a real human being.
We prioritise client convenience by offering a range of easy ways to contact us, including direct email addresses and a dedicated helpdesk. Our team works closely with clients to plan course rollouts and ensure timely completion, providing a smooth and efficient experience that supports their success.
What sets us apart from other companies is that we take customer care seriously and are passionate about providing outstanding services that meet our clients' specific requirements. We are confident that our human-centered approach to customer service enables us to deliver outstanding experiences that foster strong brand loyalty and advocacy among our customers.
Better Compliance = Happy Customers
We have had a very positive experience with E3CT. The training material is some of the most relevant that I have seen, making it a lot easier to encourage employees to engage and think positively about compliance culture. Evie has been very responsive whenever we have had queries and it is a pleasure speaking with her. The portal makes tracking and chasing employee progress much easier than traditional methods, and the game like style of training is fun and engaging; we've had quite a bit of competitiveness in the firm with the high scores dashboard! I recommend E3 to any compliance officers wanting a modern and fun training experience
Easy to use training and great support provided by our relationship manager. Since we formalized our training plan with the help of our relationship manager, training completion is almost at 100%. If you are a regulated business, highly recommend using E3
Evie goes out of her way to give a professional, timely and friendly service, thank you Evie!  Although we're only one course in, which ends tomorrow,  the firm uptake for this is currently at 83% which I would class as a success

We chose E3 because we liked the interface of the training, gamified – enjoy how it looks. Ability to tailor the question banks and make the courses more applicable to Selina finance […]
Great customer service, Evie has always been very swift with her responses when I request further information or assistance. E3 as a Compliance training platform has also been very useful and easy to use/navigate
We have worked with E3 since 2017 as one of their early customers and moving to them has radically improved our compliance training. We have trained a large number of staff in a wide range of topics including both off the shelf and bespoke courses.
We have found that E3 are very easy to work with, with nothing being too much trouble and their collaborative approach gives us confidence that the training will ensure that our team understands the firm's compliance policies and procedures.
We're always interested!
Are you having trouble with low completion rates? or maybe it's an issue of low knowledge retention with your current e-learning provider? whatever the case, we're always interested and willing to offer advice and help the compliance community.